I'm fully positioned on the short side now, as I capitulated to my fascination with shorting Minefinders this morning. Sold 1000 shares short at $9.87: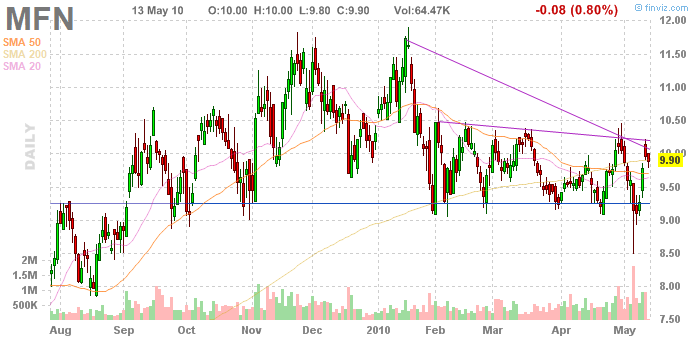 Another trip down to the $9 range would be nice, and it's possible I might get greedy and see if it will legitimately slip back into the $8's like it did last summer. A close at $10.50 above the recent highs proves me wrong.
Hope they don't find no more mines!