After a quick jettison of the go-to trade on QLD, I took a small short-term short position this morning, picking up 300 shares of SDS (double-short the S&P500) for $30.44 at the open.
I was thinking of doing this last night, but wanted a little "peek" at morning market conditions.
My bet is that the 50 day moving average will serve as a resistance point, and that a fill of Monday's (5/10) upside gap is more probable than not: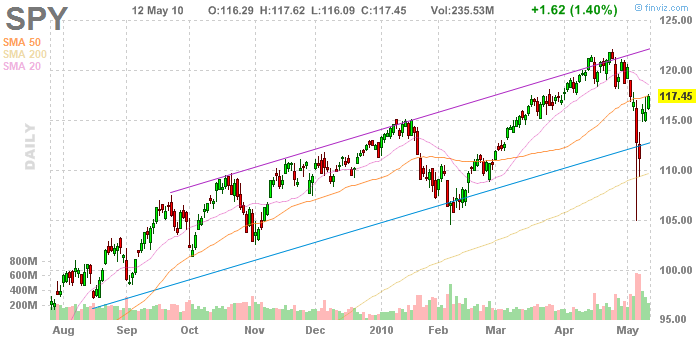 A close above 1185 on the S & P will prove me wrong, as I'm not looking to lose a lot on this one.