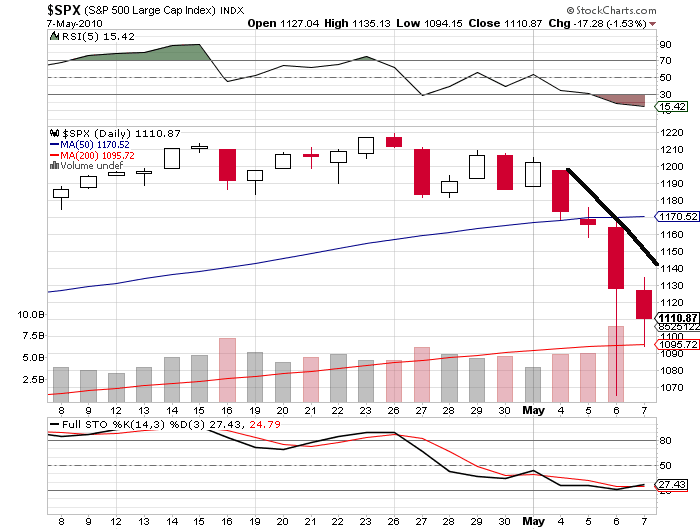 The above is just a rough idea on where a down trend line might be drawn on this week's data. With so much technical damage out there, and that weird spike from Thursday popping up on almost every chart, I wouldn't want to reposition to the long side until that downtrend line is taken out on a close.
Of course I am stuck long with QLD, but that's another matter . . . .
Have a good weekend, traders!