OK, manure trading junkies, take a look at the chart of Potash Corp. of Way Up North at the end of trading today: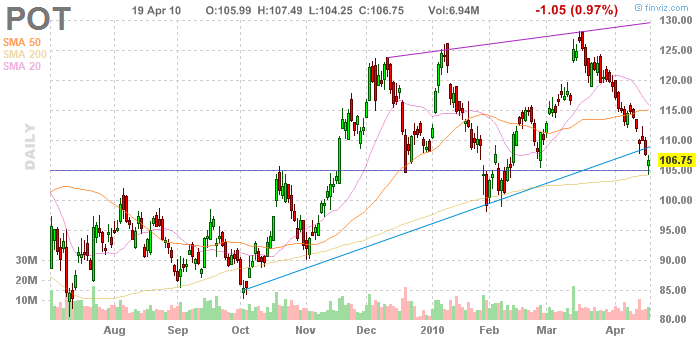 Its setting up for a nice inverse head-and-shoulders pattern (bullish), as well as emerging from a test of the all important 200 day moving average at the same time. The bold and reckless could enter immediately, those with a little more caution,and who dislike catching knives, might want to wait for something better than seven straight down days for an entry.
I would use a stop of $103 on a closing basis (i.e. clear failure to hold the of the 200) for a short term trade in POT. Target would be reclamation of the 50 day SMA around $116. I'll sleep on it and we'll see if there is any trigger pulling in the AM! Good luck . . .