It's earnings season in earnest again as various heavy hitters begin to report. So far, so good, obviously, but will the market eventually show signs of fatigue?
Lets watch Google, which reports tonight after the closing bell: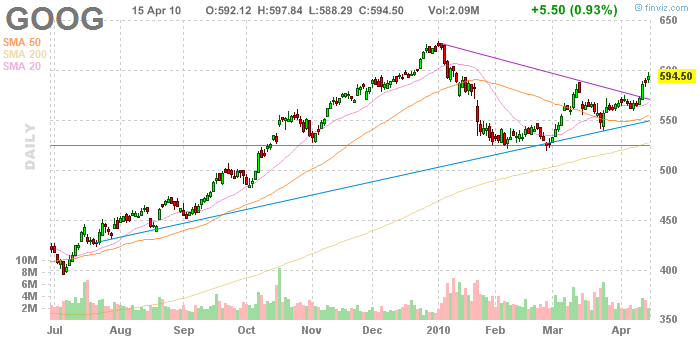 Currently pushing $600, GOOG would seem a safe bet, having broken out of that wedge pattern on Tuesday. I am super cautious on this one though, and wouldn't at all be surprised to see disappointment in the actual news. Short term holders of this one should be ready to bail if the 20-day SMA at $560 doesn't hold.