Its been a month since I looked at Potash Corp. of somewhere up in Canada, and I got a chart request on it, so it is certainly time for an update.
On March 12th, I asked if the gap up at the open might portend the formation of a nice and profitable bullish cup-with-handle setup: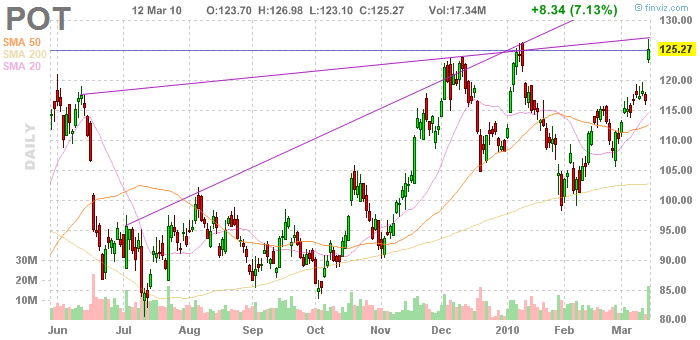 As it turned out, indeed it did: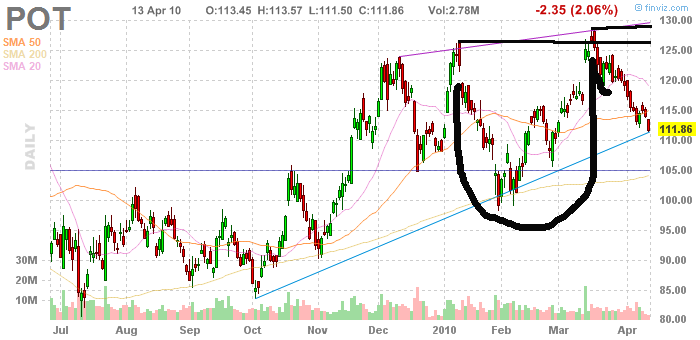 The only problem was that there was no profit (but a sizable loss) to be had by trading the formation. This failed setup points out the virtue of patience, and how holding trading funds in reserve can be as important as trading them. When a cup-with-handle gets spotted, I think it often pays to wait until new highs are set to pull the trigger. On POT, that would mean a print over the $126 January highs for an aggressive (gambling) trader, or waiting for the March high at $128 to be taken out for a more conservative speculator (nice oxymoron, eh?).
That one didn't pan out, but the bulls, as always, will find reason for optimism: look at the potential for an inverse head-and-shoulder pattern that is currently forming: